WE ARE HERE TO SERVE YOUR EVERY NEED PERSONALLY OR FOR YOU BUSINESS
FLEET PRICING FOR YOU AND YOUR BUSINESS FROM DELILLO CHEVROLET
GET a Firm Quote And Save Directly From Our FLEET DEPARTMENT
Easy NO HAGGLE Pricing Plus We Can Evaluate Your Trade In
We Buy Cars
PLUS
Earn Any Applicable Rebates
Low Interest Rates And Custom Finance Plans For All Types of Credit
Vehicle Delivered To Your Home or Office
Special Pricing On All New and PRE-OWNED Vehicles
For More Information, Contact: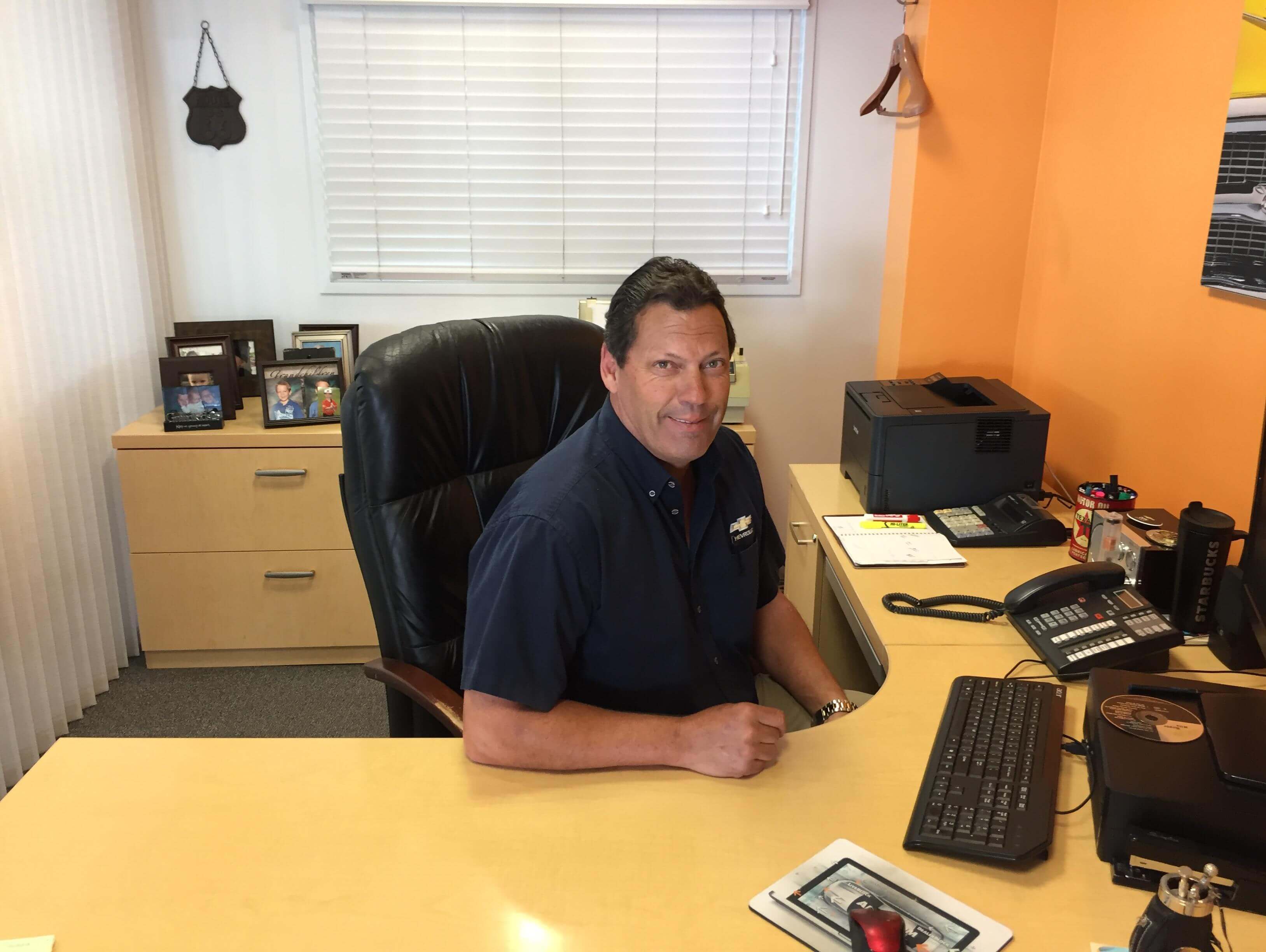 JOHN "HOLLYWOOD" HEINLE
Fleet & Commercial Manager
I was born July 18th 1963, I come from a family of 3 brothers and 1 sister. I lived in Midway City for most of my life. I attended Star View School thru the 6th grade. Then went to Vista View Jr. High for 7th and 8th grade than went on to graduate from Ocean View High School (Class of 82). I lettered in Varsity baseball and football. I earned a scholarship to Northern Arizona University and stayed 1 year then moved back home to play football at Golden West College. Then took a scholarship to North Carolina State University. I played for 2 years and then tried out for the NFL. After that I took a sales position at George Chevrolet in Bellflower. Worked there for 4 years and than went on to Gateway Chevrolet, Where I became a Fleet Manager for 3 years then went to Showcase Chevrolet until they closed down. Went back to George Chevrolet and became a fleet manager there for another 3 years. During the recession I changed jobs closer to home and worked at DeLillo Chevrolet as a sales person and worked my way up to a fleet position 4 years later, which is my position today. The rest is history.
Phone: 714-847-6087 ext 240
Direct: 714-624-7555
Email: jheinle@delillo.com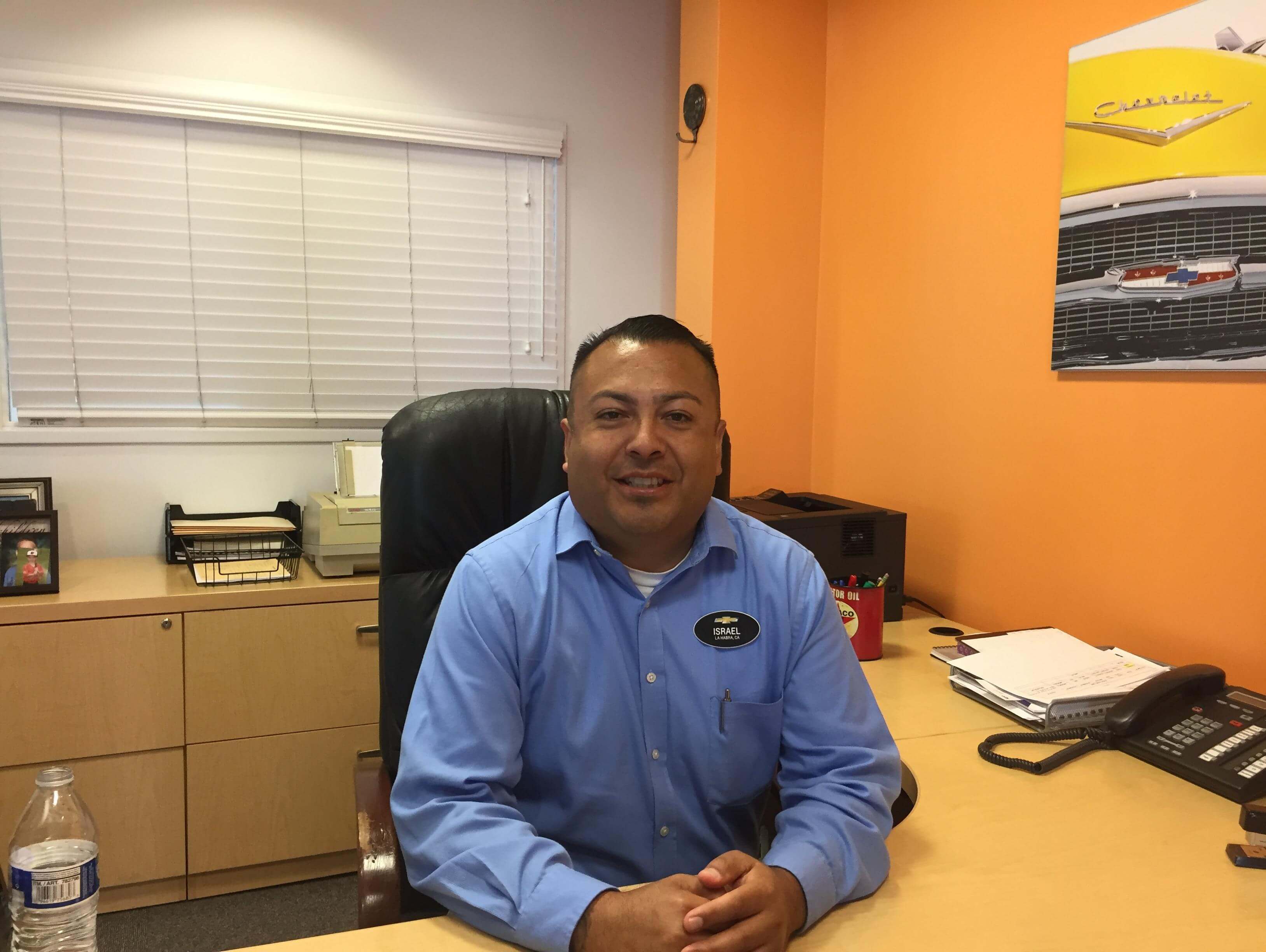 ISRAEL QUINONES
Sales Consultant
I have lived in Southern California for 30 years. I have a wife and 4 children. I like to help coach my sons football and rugby team. My girls belong to the girl scouts and we all enjoy helping to sell the cookies. My hobbies are sports and my favorite teams are the the Rams, the Angels, and the Lakers.
Phone: 714-847-6087
Direct: 714-608-3572
Email: israel@delillo.com